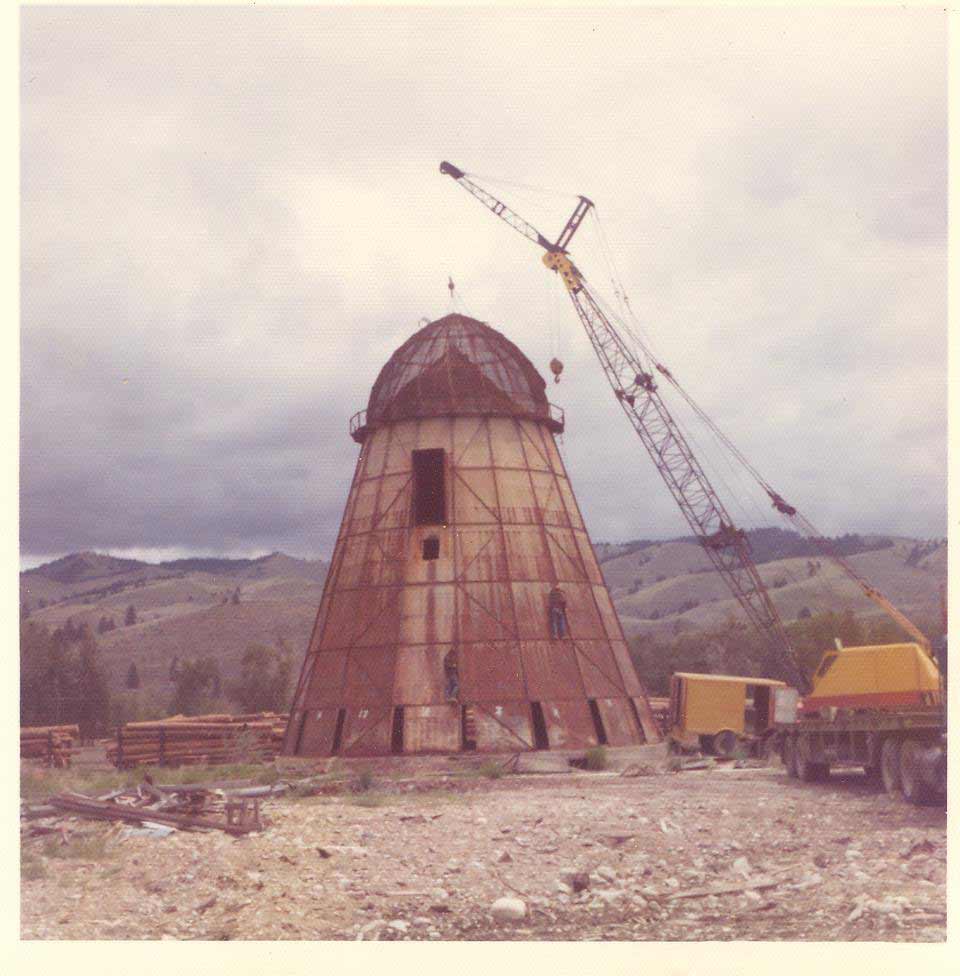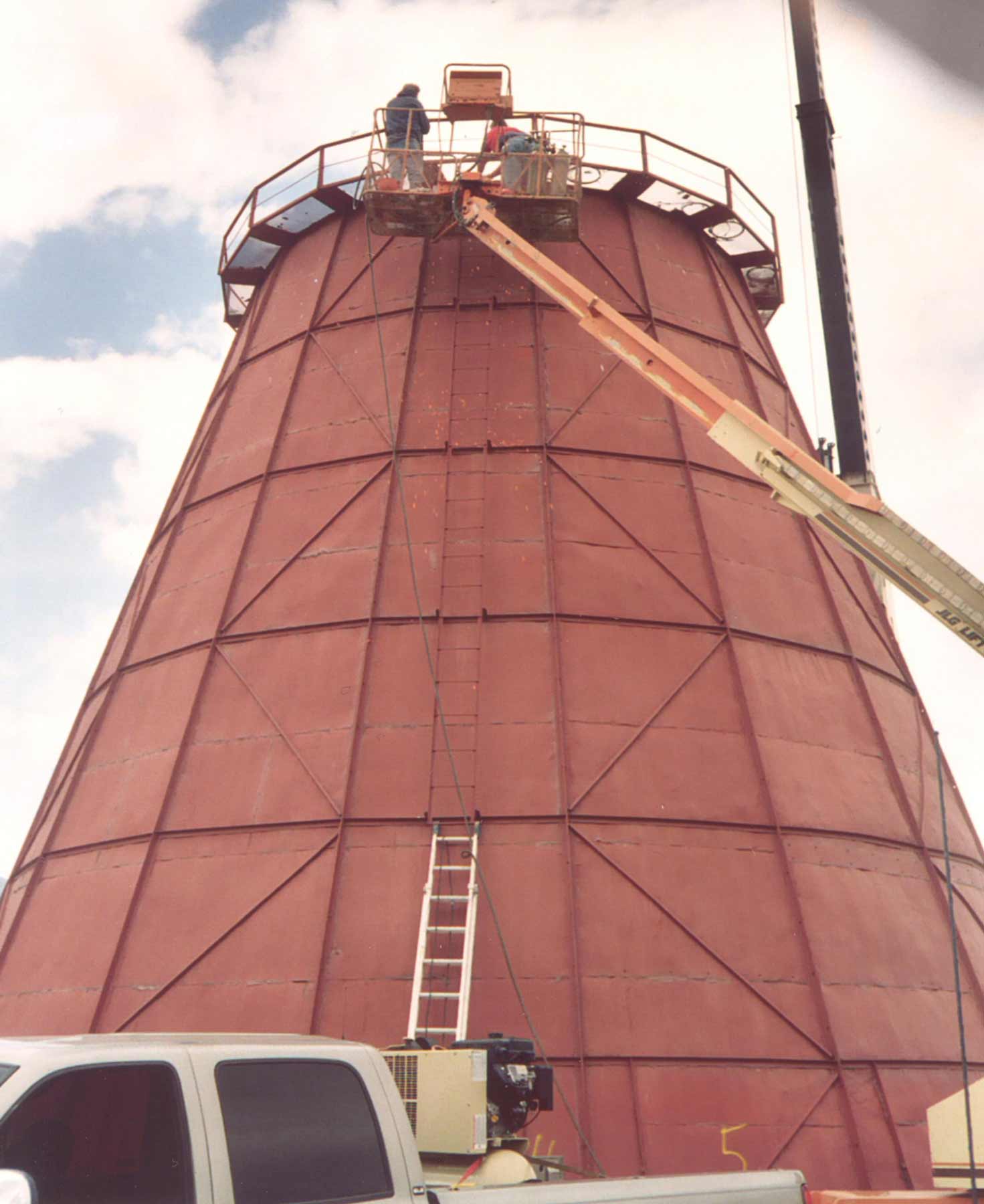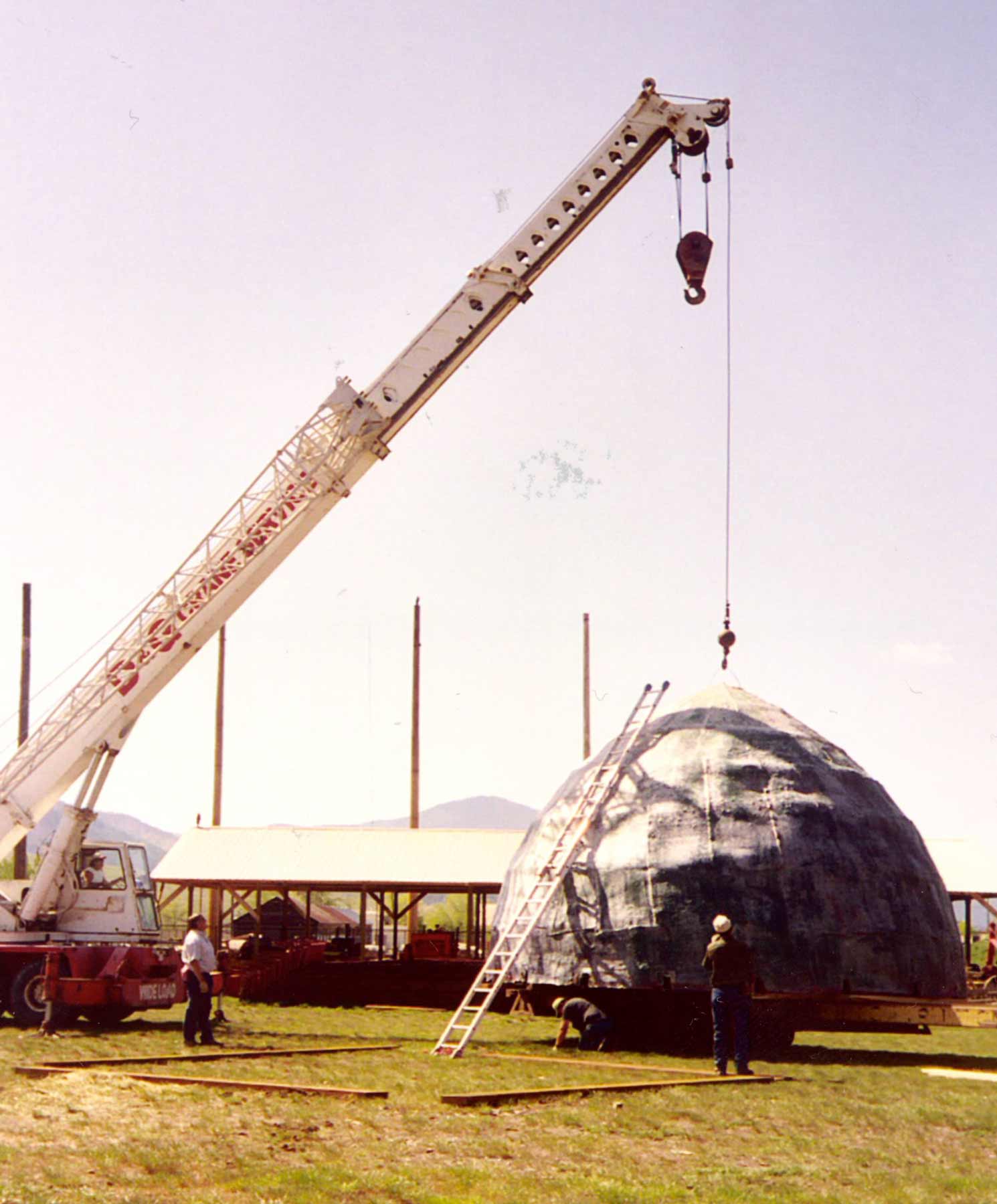 Tipi burners were once plentiful in the Missoula Valley, being used by sawmills to burn waste from milling operations. The Clean Air Act and new technologies turning wood waste into pressboard and paper led to the end of the tipi burners in the 1970s. Built in Conner, south of Hamilton, it was moved to the Ravalli County Fairgrounds. It was then donated to the Museum in 2004. Scott Kuehn, the Society of American Foresters, and other volunteers made this project possible.
Can you spot... where saw dust entered the building?
If you face the building you'll see a small door about 2/3 of the way up the structure. A conveyer belt would have run from the temporary saw mill up to that door, bringing all of the waste material up from the sawmill to be burned and destroyed.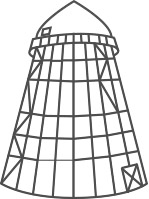 Tipi burners, or wigwam burners, were named for their resemblance to the Native American tipi. At one time they covered the Montana skyline, with 11 towers in the Missoula Valley alone. Constructed at sawmills, these 45-55 foot structures were used to burn sawdust and other by-products from the milling process. The use of tipi burners ended with the passage of the Clean Air Act in 1970.
This tipi burner was originally used at the S&W Sawmill in Conner, Montana, and resided at the Ravalli County Fairgrounds in Hamilton, Montana until 1973. The tipi burner brought to the Historical Museum at Fort Missoula over a two-year process headed by the Society of American Foresters.
The building was dismantled and brought to Missoula in 18 separate panels, and reassembled with a new fiberglass wire mesh top. The top was painted to resemble the familiar glow that would have burned in years past.