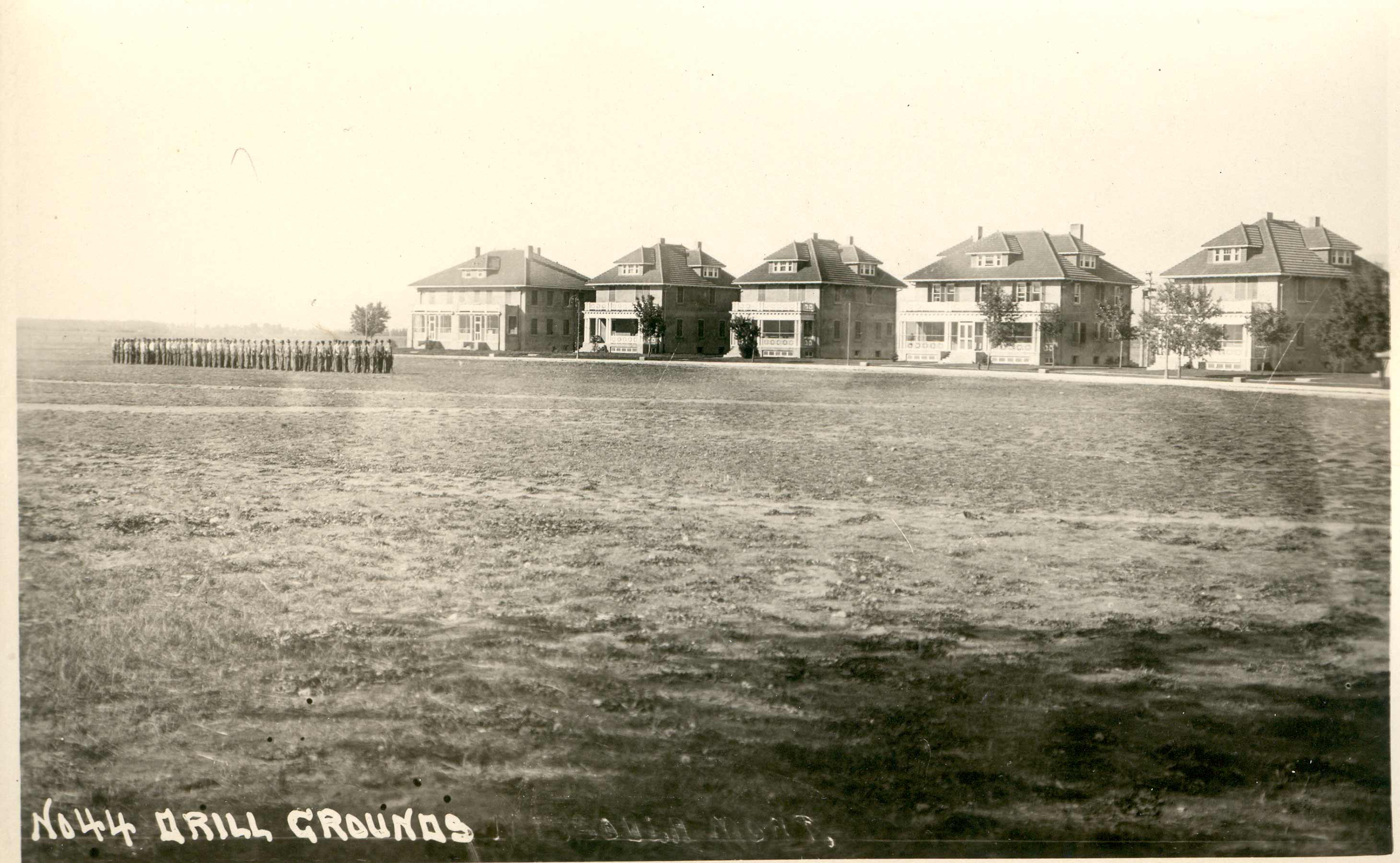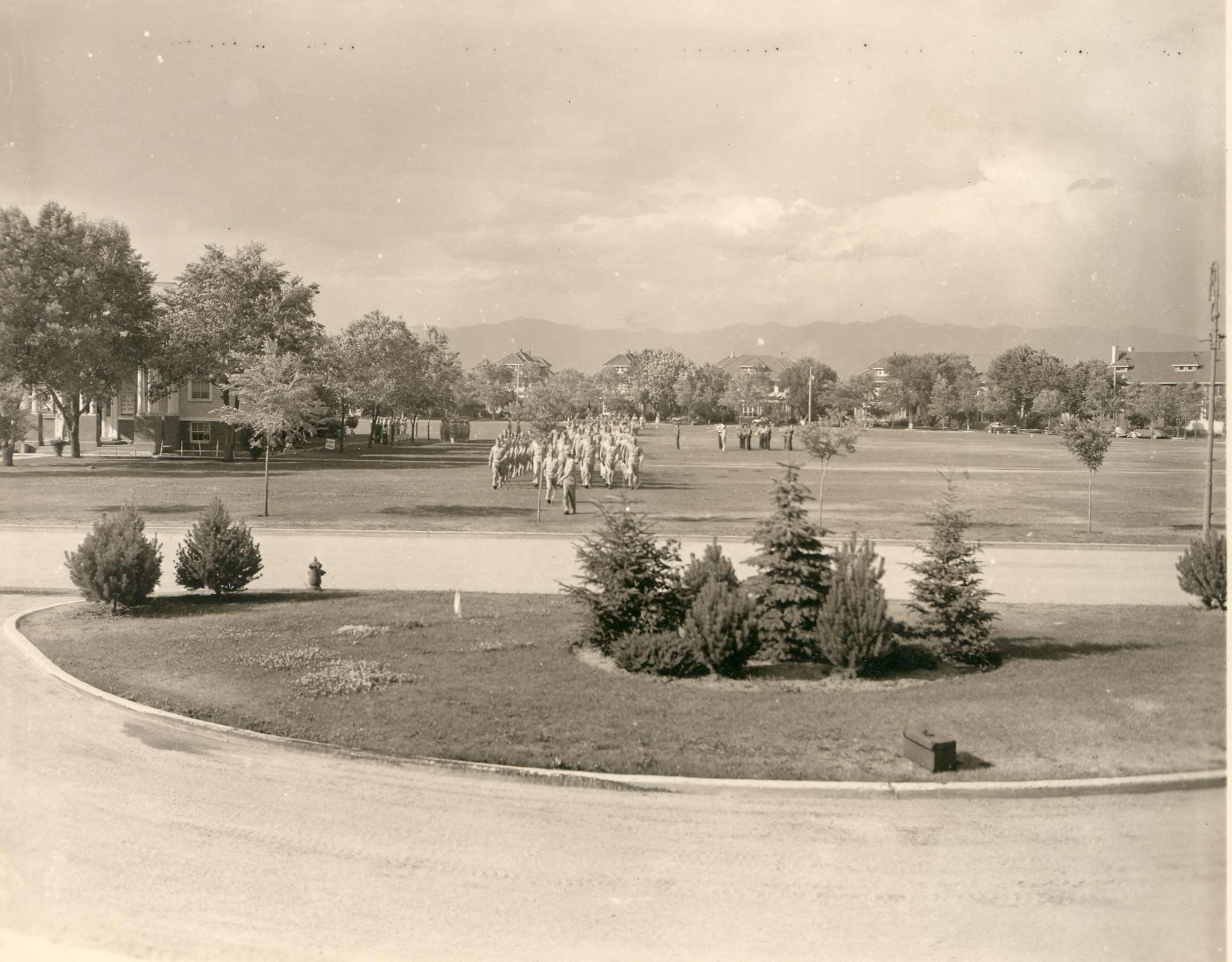 This field was used for flag ceremonies, drills and parades during Fort Missoula's early years. Old Officer's Row looked out onto the area. Larger concrete barracks and officers' quarters were constructed around a new parade ground between 1910 and 1914, when the Fort was remodeled.
One of the principal features of an American military post is the central core of open space, often known as the parade grounds, in which the post buildings are traditionally built around. Required military drills, formations, parades and ceremonies were conducted on these grounds.
Fort Missoula has two parade grounds. The first dates to 1877 with the founding of the Fort. These grounds were later converted into temporary living quarters with the construction of a latrine for the Civilian Conservation Corps. Later, a post garden was also planted on the grounds.
New parade grounds were built during this reconstruction period of 1911. These parade grounds are unique in shape, similar to a knife blade rather than the more common square or rectangular shape. The grounds are also unique in that the original Post Headquarters would have faced away from the grounds. The new parade grounds also had several large concrete barracks and officer's quarter's, a new 100-foot flagpole, as well as a baseball diamond with bleachers built around them between 1910 and 1914. These buildings no longer exist, but archaeological work on the Fort grounds has revealed some of the original foundations.