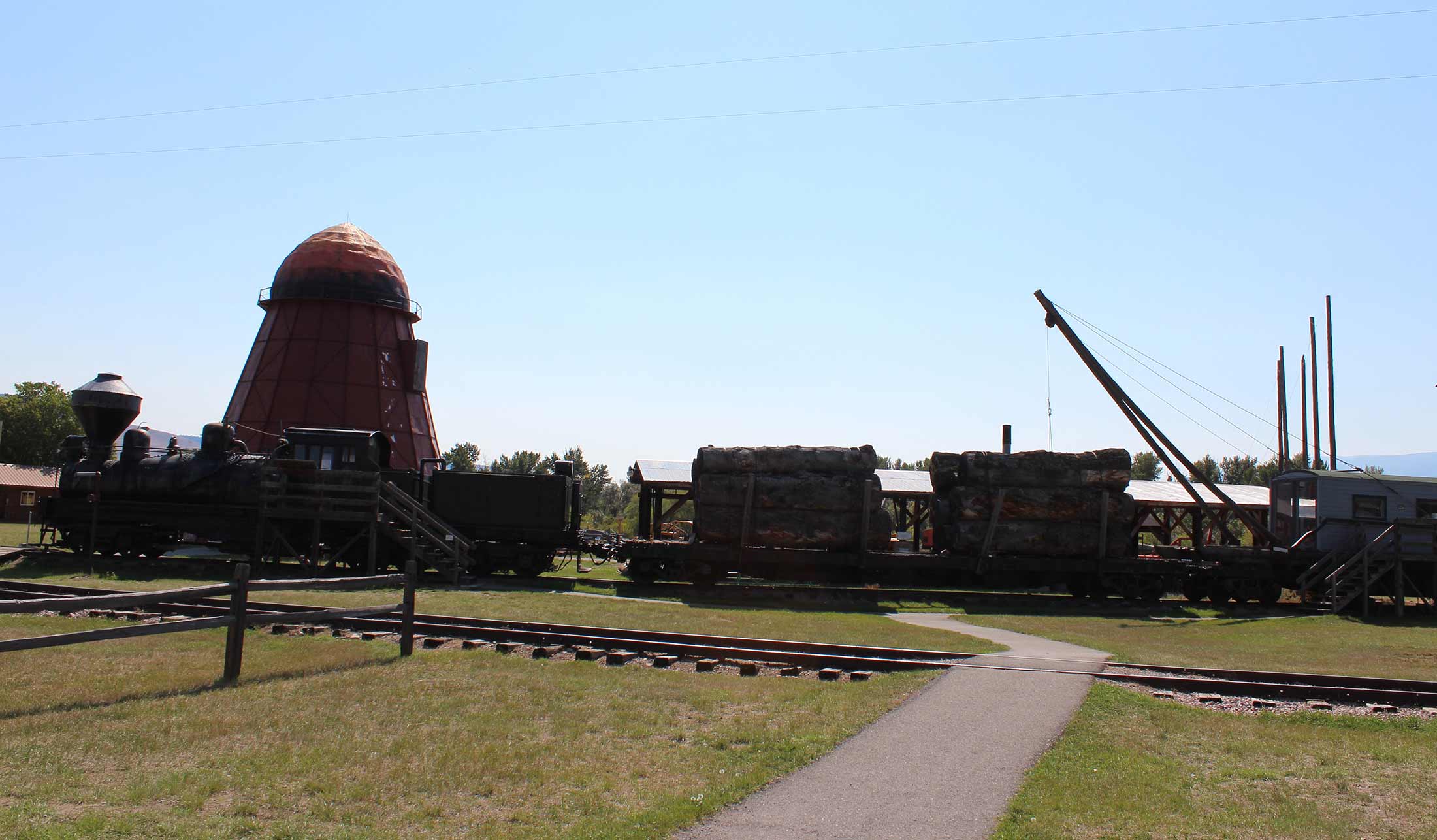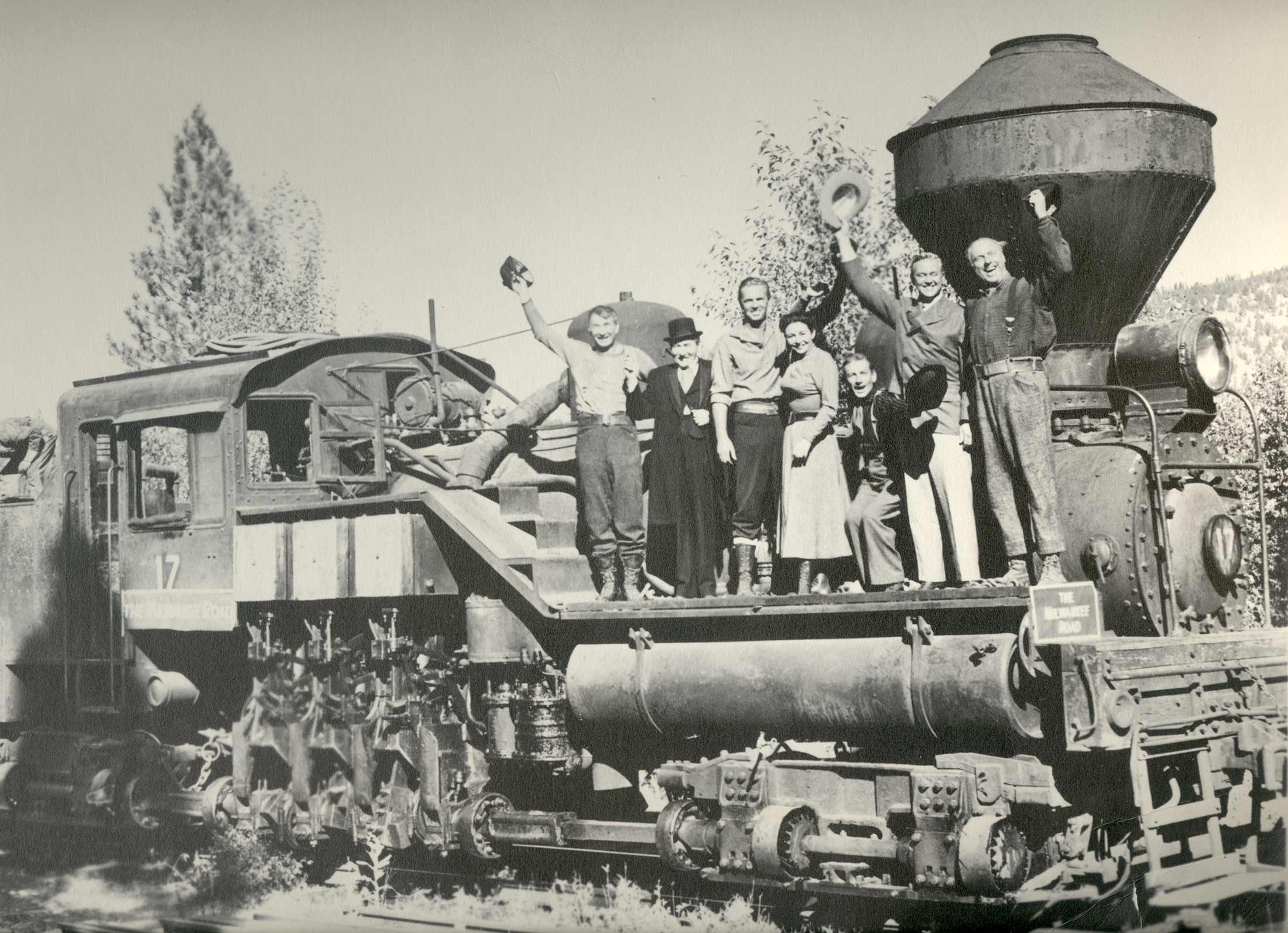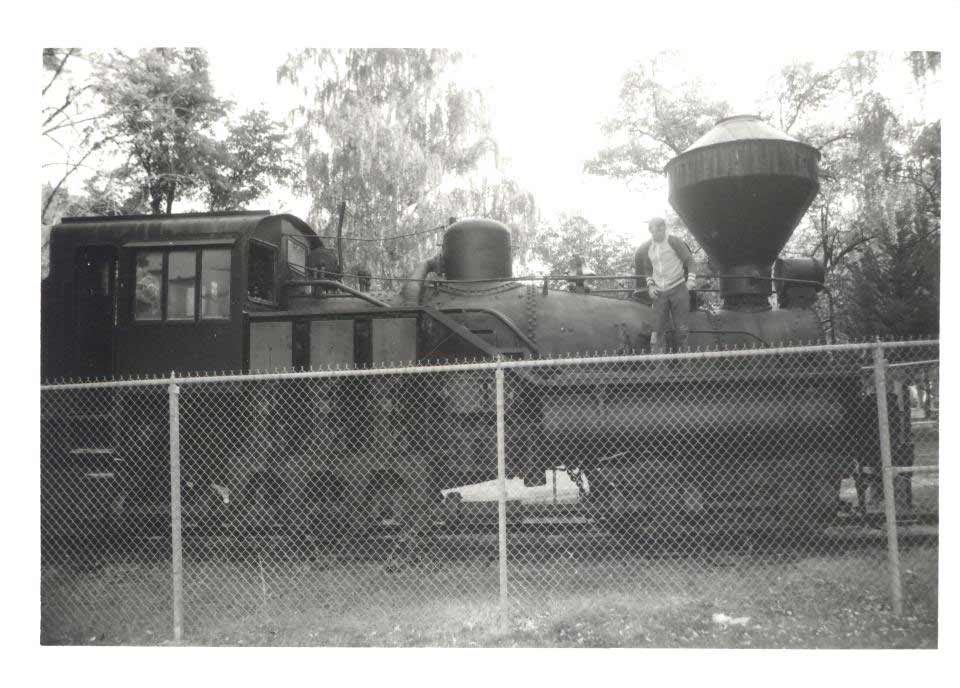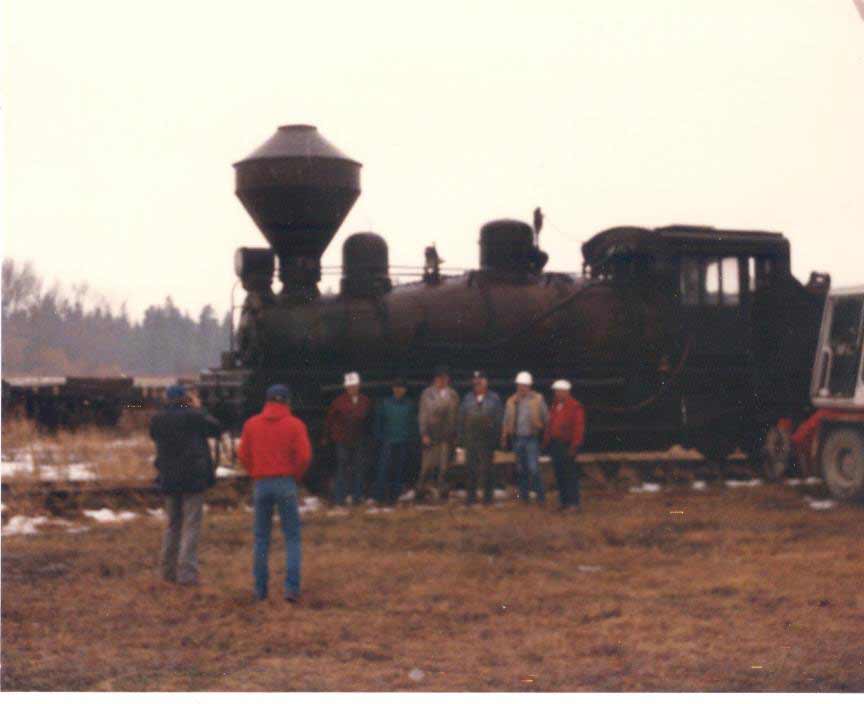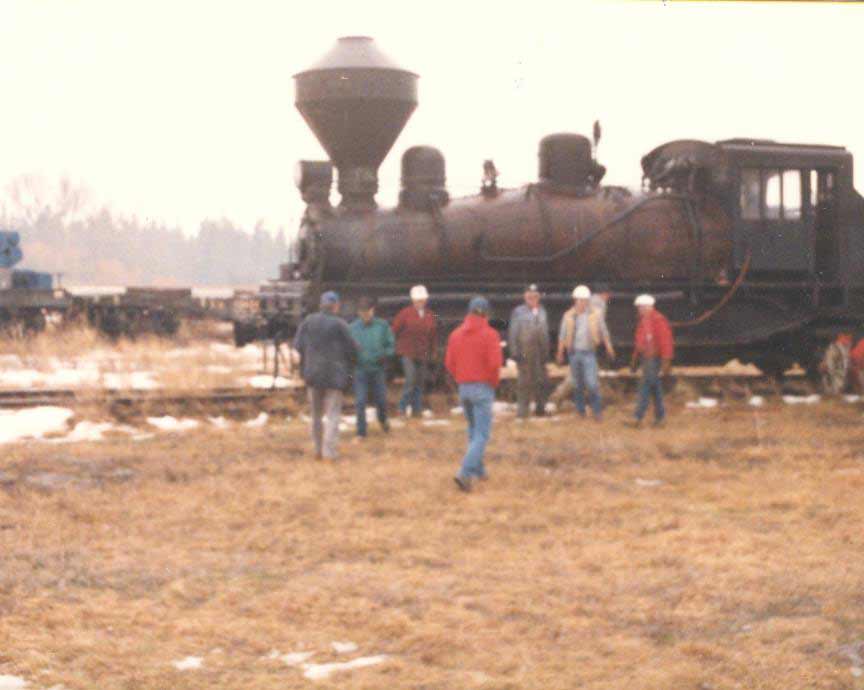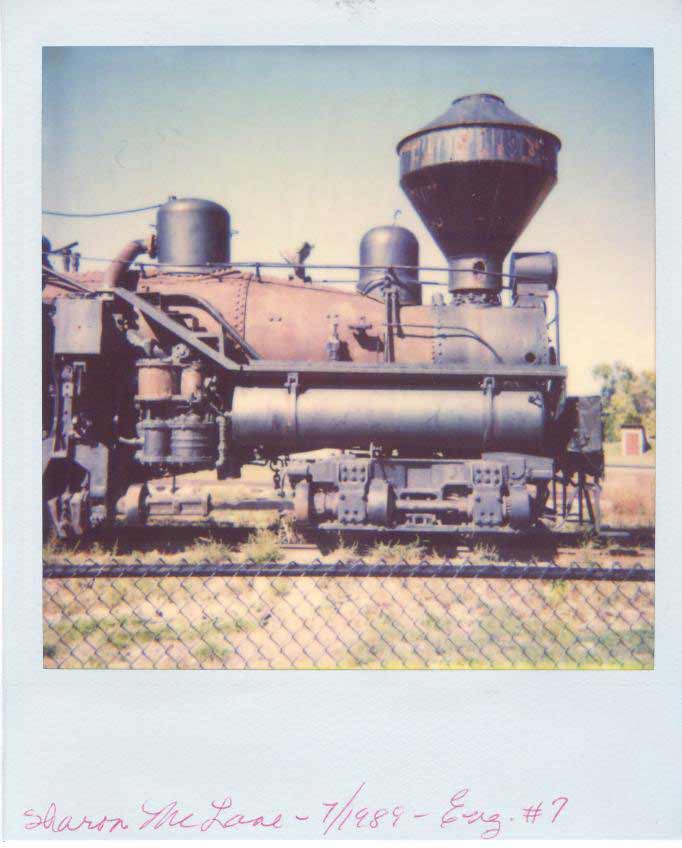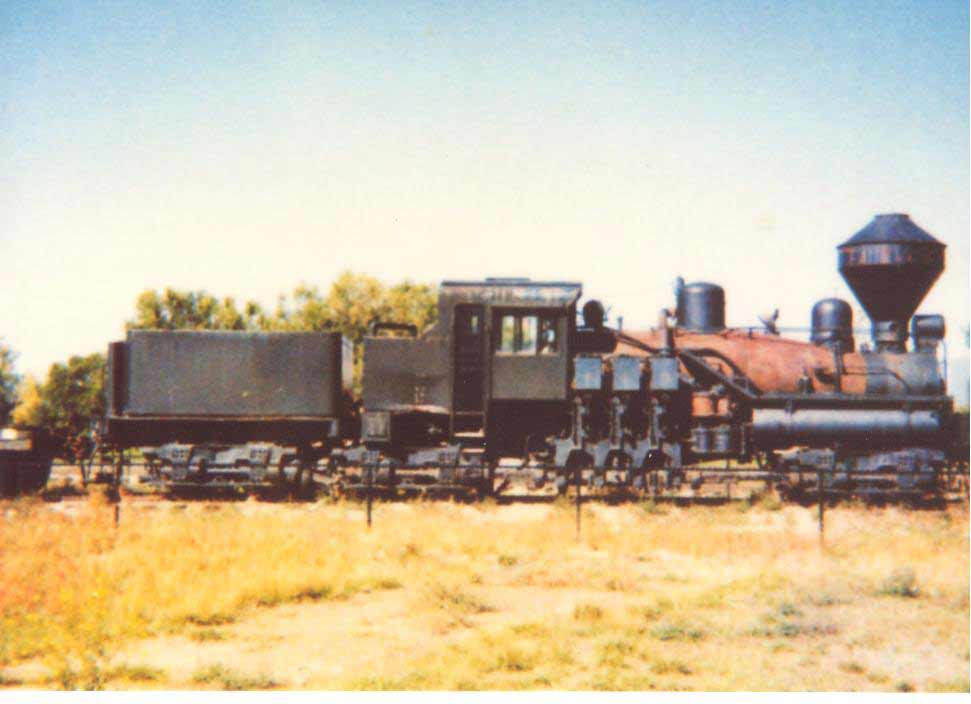 Engine No. 7 is a rare, Shay-type locomotive originally used by the Western Lumber Company of Milltown, Montana. It was later featured in the locally produced movie, "Timberjack". It was donated to the museum by Champion International Inc. in 1989.
Can you spot... the tube that would dispense sand? Why did they need sand?
If you look up next to the balloon shaped smoke stack, you'll see a smaller reservoir for holding sand. This locomotive was designed to haul logs along mountainous tracks and sometimes in winter, the conductor would need to combat the slippery surface of the tracks by adding sand for traction.
Engine No. 7 was built in 1923 by the Bingham-Willamette Co. of Portland, Oregon. The locomotive was first used by the Western Lumber Company of Milltown, Montana and was later acquired by the Anaconda Copper and Mining Company.
The engine is a Willamette Shay-type engine. The Shay Locomotive was the most widely used geared steam locomotive for its time. The locomotives were built to the patents of Ephraim Shay, a schoolteacher turned inventor from Michigan. In the 1860s he became a logger and wished to create a better way to move logs to the mill than on winter snow sleds. He built his own tramway in 1875, and two years later invented the Shay Locomotive.
The Willamette Locomotive is a geared locomotive of the Shay Locomotive type. When key patents on the Shay Locomotive expired, it was possible for other manufacturers to produce Shay-like engines, though many improvements were made from the original Shay Locomotive. Many of the Willamette engines burned oil rather than wood even though most worked for logging companies in which wood would be abundant. Oil burners produced fewer sparks and were less likely to ignite a forest fire than coal or wood-fired locomotives. Engine No. 7 was one of the only coal-fired Willamette locomotives to be created.
Eventually Engine No. 7 retired from Champion International in 1948, but was brought back into service for the movie "Timberjack". "Timberjack" tells the story of, Tim Chipman, played by Sterling Hayden, a rugged young engineer who returns to timber country to fight for his inheritance. David Brian plays the ruthless timber baron, Croft Brunner. Other stars in "Timberjack" included Hoagy Carmichael, Adolphe Menjou and Vera Ralston. Engine No. 7 is featured in several railroad and logging scenes.
After the movie, the engine was parked in Bonner, across from the Champion Mill in a fenced park. In 1988, Champion officials made the decision to donate Engine No. 7 to the Historical Museum at Fort Missoula. Officers from Montana Rail Link and Western Transport Crane and Rigging agreed to move the locomotive to its current site as part of the Forestry Interpretive Area, a year later in 1989.